Mobile Legends Popol and Kupa : Battle Spell Recommendation and Tricks – Popol & Kupa is a Marksman hero who has extraordinary powers. Together with Kupa, Popol can kill his enemies very easily. Especially if you use the best Popol & Kupa Mobile Legends build, this hero will have deadly damage. Well, on this occasion, I will also tell you the best build of Popol & Kupa Mobile Legends. Not only that, I will also discuss how to play to the set of emblems that must be used.
Recommended Set of Good Emblems for Popol & Kupa
For using Set Emblems, we recommend you use a Custom Marksman Emblem.
Popol & Kupa Battle Spell Recommendations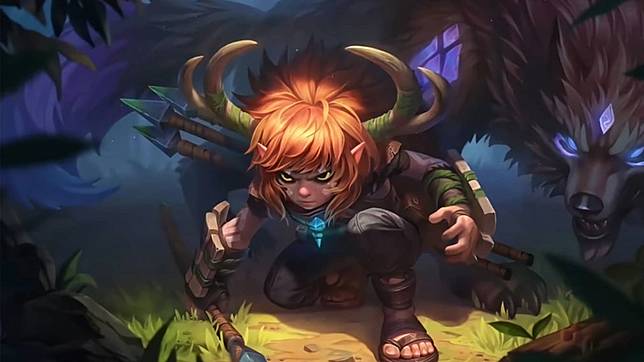 Flicker
Popol & Kupa is a Marksman hero who has no escape or anti-CC skills, so using the Flicker spell will be very suitable for safe play.
Retribution
The next battle spell recommendation is Retribution. This spell is perfect for pairing with the Easy Farming build set.
How to use Popol & Kupa to make it even better
Indeed Popol & Kupa hero is quite difficult to use, but you can follow the following tips in order to improve your abilities when using this Marksman hero.
Maintain Distance
Because Popol & Kupa do not have escape skills, you must therefore keep a very distance distance when using this hero.
This hero is very easy to be kidnapped by opposing members if you can't keep your distance or walk alone.
Set a trap
Popol & Kupa's Skill 3, Popol's Surprise is a trap that can hold an opposing hero. Of course, this skill is suitable to trap the opponent and finish him.
Take advantage of We Are Angry! to finish off opponents
We Are Angry! (Skill 4) owned by Popol & Kupa will get them buffs such as attack speed and damage.
Therefore when a War occurs, don't forget to activate this skill to finish off the opponent.
Mobile, Legends, Mobile Legends, ML, MLBB, Heroes, Tricks, Tips, Fighter, Support, Mage, assassin, Jungle, Marksman, Build, Gear, Story, Backround Heroes, Spell Heroes,