tricksmobilelegends.com – This is the Mobile Legends MPL ID S8 match schedule for Week 8 (1-13 October).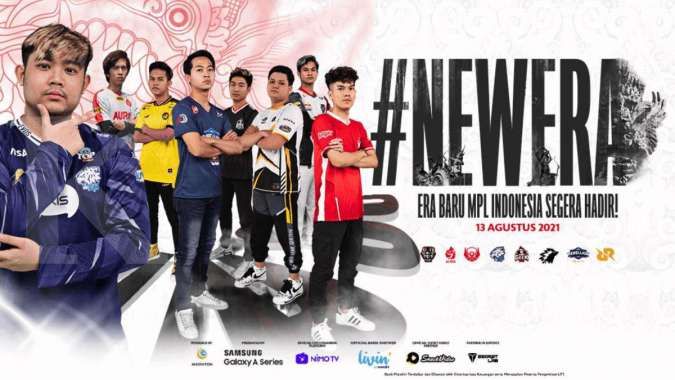 There are some interesting matches, from the opening match to the el clasico RRQ Hoshi vs. Evos Legends, here's the full schedule. The Mobile Legends MPL Indonesia Season 8 match for the regular season will enter the last week. Before the regular season round ends, this will be the last week as well as the determination towards the playoffs.
The bottom two teams will stop their journey and cannot proceed to the playoffs. Who will fill the upper and lower bracket in the MPL ID S8 playoff round? Talking about the playoffs, RRQ Hoshi began to show his tajir as the king of all kings in the MLBB scene in the country. After going through several matches until week 7, RRQ Hoshi managed to subdue Alter Ego and take the top position. The presence of this new patch also seems to be an obstacle for Alter Ego, his 100% winrate instantly broke in two matches last week.
Can the Alter Ego return to its state before the regular season ends this past weekend? In addition, in the 8th week of the playoffs, there is also a special match. The match between Vivi's team and Funi's team with their respective legend members will enliven the last week of MPL ID Season 8. Oh yes, on the 2nd day there will also be a match that is no less exciting. Namely, the el clasico between Evos Legends against RRQ hoshi which will take place on day 2.
No need to linger any longer, here's the schedule for the 8th Sunday MPL ID S8 (1-3 October).
MPL ID S8 Week 8 schedule
Friday, October 1, 2021
Alter Ego vs. Aura Fire – 15:00 WIB
Evos Legends vs. Bigetron Alpha – 17:30 WIB
Saturday, October 2, 2021
MPL X Legends Assemble opening match – 11:30 WIB
Onic Esports vs. Geek Fam – 13:00 WIB
Evos Legends vs. RRQ Hoshi (El Clasico) – 18:00 WIB
Sunday, October 3, 2021
Rebellion Genflix vs. Geek Fam – 15:00 WIB
Onic Esports vs. Alter Ego – 17:30 WIB
The Mobile Legends MPL ID Season 8 match will be broadcast via live streaming on YouTube, Facebook, and Nimo TV. Don't miss it, support your favorite team in the last week of the MPL ID S8 regular round of this season.